Discover Kuching
Swinburne's Sarawak Campus is located in Kuching, the capital of the East Malaysian state of Sarawak. The city has been described as one of the most liveable cities in Southeast Asia. In the Malay language, Kuching means 'cat'. Rich in history with old-world charms blended into 21st century modernity, the city is home to over 700,000 people, making it a safe and unique city that offers an unbeatable lifestyle for students.
Explore Kuching
Being one of the most affordable Malaysian cities in which to study, Kuching is a multicultural city with friendly and welcoming locals, offering you a real sense of community. The many attractions and festivals held annually, and its close proximity to nature offers more than just high-quality Australian education. Its connectivity to the rest of the world ensures you are never far from a quick weekend escape from student life.
Originally a busy riverine trading post in the old days, Kuching is today a delightful blend of the old and new. The Brooke family, who once governed Sarawak from 1841 until 1946, left behind a legacy of buildings which still stand majestically amidst modern-day buildings.
The Sarawak Museum, built in 1891 in the style of a Normandy town hall, is regarded as one of the best museums in Southeast Asia. The Textile and Costume Museum is housed in the Pavillion, a three-storey rectangular structure built in 1907. Located just in front of the General Post Office, this is the place to learn more about the textiles of the indigenous people of Sarawak. Other places of interest include the Chinese History Museum, Islamic Museum, Cat Museum, old Courthouse and Brooke Memorial, and the Round Tower.
Take a walk along the award-winning Kuching Waterfront, a beautifully landscaped esplanade on a stretch of the old part of the city. It is the main gathering place especially as the sun sets beyond the scenic Matang Mountains.
Kuching vs Kuala Lumpur cost comparison

Pack lunch (A day)
RM 5-10 Kuching /
RM 10-15 K.Lumpur

Room Rental
RM 350 Kuching /
RM 700 K.Lumpur

Hot drinks
RM 2 Kuching /
RM 3.5 K.Lumpur per cup

Hair cut
RM 15 Kuching /
RM 30 K.Lumpur

Cinema ticket
RM 13.50 Kuching
RM 17.50 K.Lumpur per ticket

Medical cost
RM 25-35 Kuching
RM 30.50 K.Lumpur per visit
Things to do in Kuching
Eat to your heart's content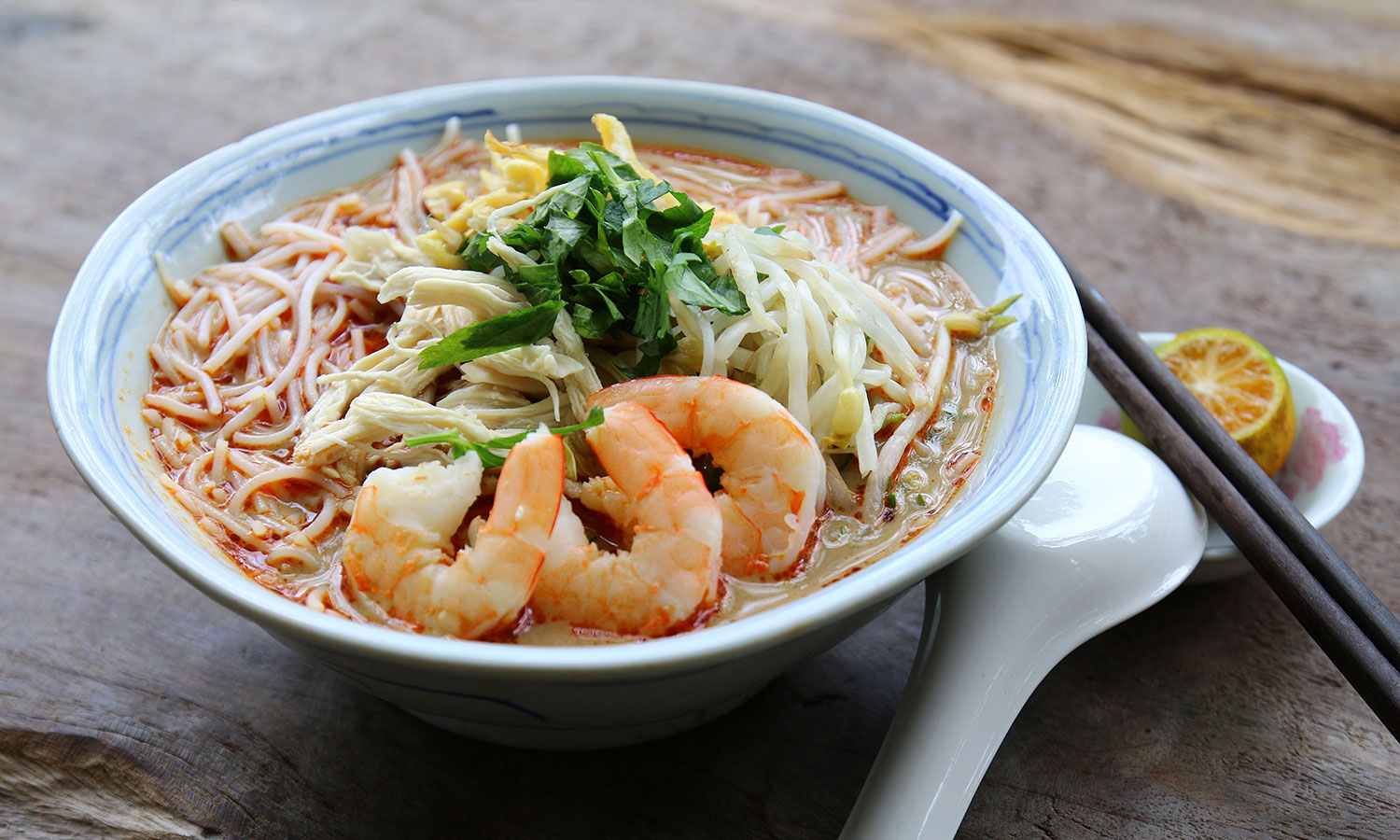 Kuching offers a wide selection of halal international cuisine, from the simple to the most satisfyingly filling. Try our Sarawak laksa or kolo mee – delicious handmade noodles topped with minced meat and roasted meat slices, for a taste that is uniquely Sarawakian.
Explore the streets of Kuching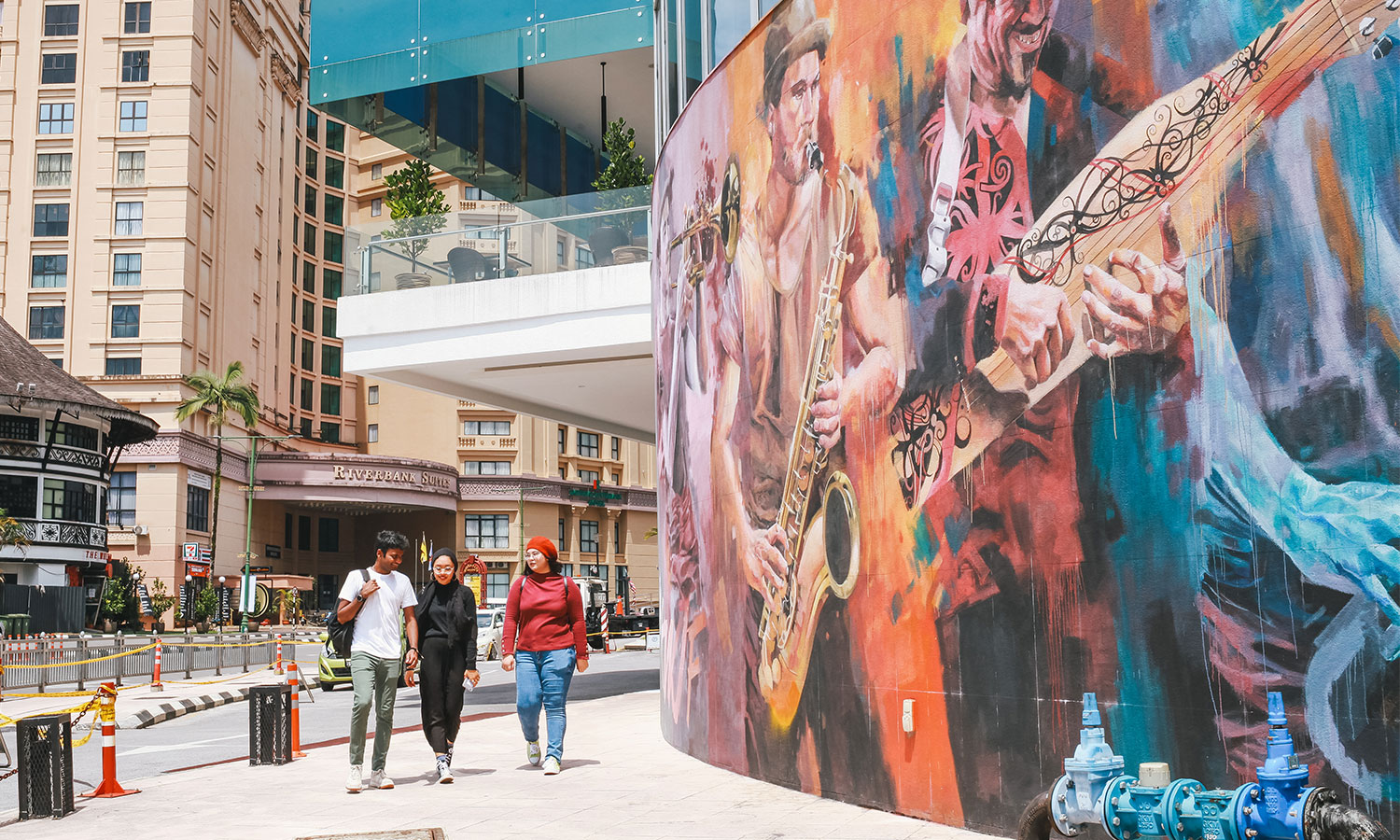 Safe and friendly, Kuching is ideal for student life. Take a walk along the award-winning Kuching Waterfront, a beautifully landscaped esplanade on a stretch of the old part of the city. Near the Waterfront, shops on the Main Bazaar dating back to 1864 offer a rich variety of souvenirs, antiques, arts, crafts and the like, for sale.
The city also offers a wide range of entertainment and nightlife to suit most tastes, and eating out is a favourite pastime among city folk. English is also widely spoken so you'll feel right at home. And with so much to see and experience, there will always be something for you to do!
Convenience at your doorstep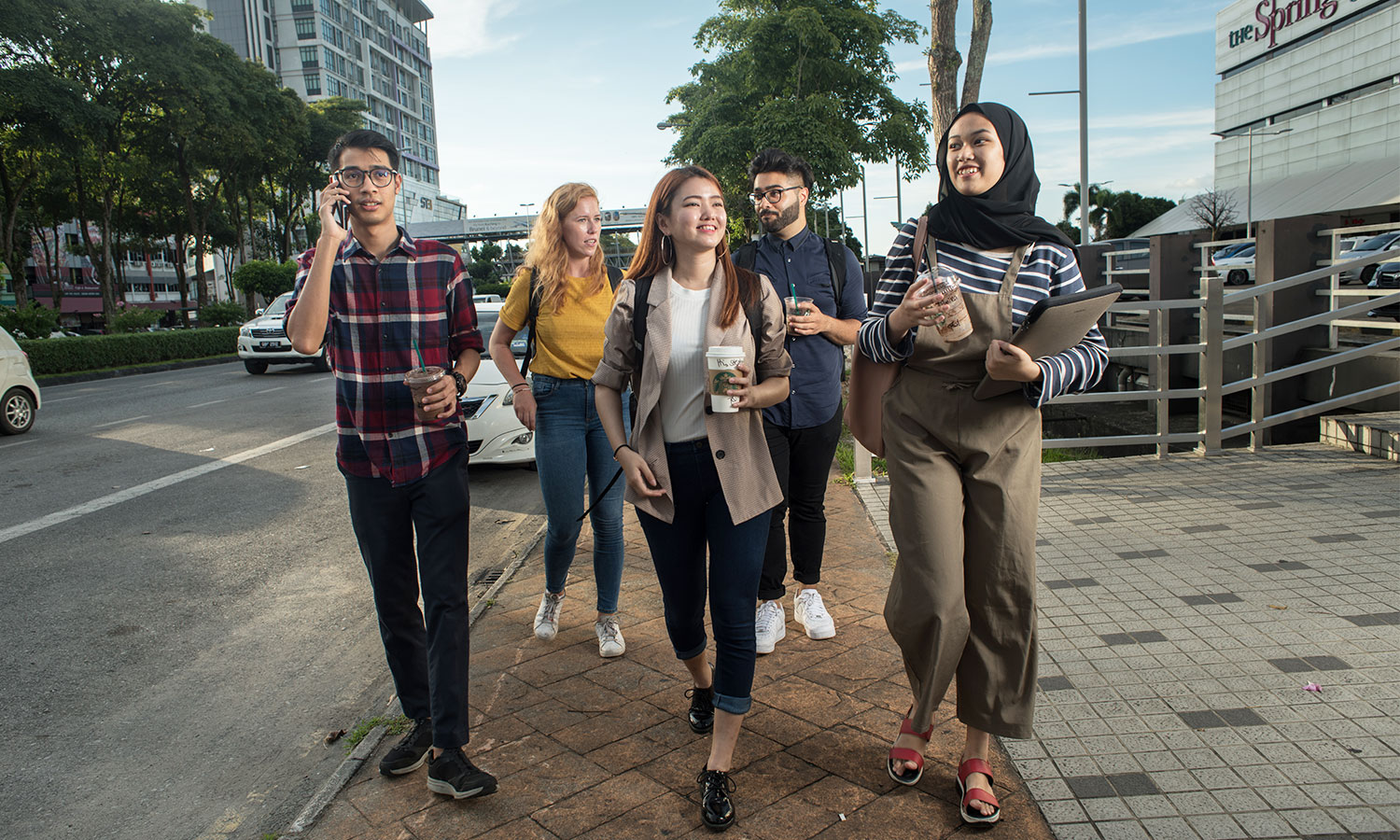 Swinburne Sarawak is conveniently located just 10 minutes' drive to the city centre and even lesser from the airport. The 16.5-acre campus is also surrounded by commercial and residential areas with easy access to supermarkets, restaurants, banks, malls and more.
Enjoy the great outdoors
Go rock climbing at Fairy Cave, or if you're looking to experience some primary jungle without having to go into the interiors of Sarawak, join one of the many river kayaking trips offered by a local tour company. This is definitely an exhilarating way to enjoy the calm and peace of the rainforest.
Moving around
Moving about is easy as the city and its surrounding areas are well serviced by taxis and buses. The fares are reasonably low. Taxis are only a phone call away and with many queues at major hotels. Bus fares are cheap and moving about by this means of transportation is a good way to see the town.
See Sarawak!
Sarawak, the largest state in the country with a population of only 2.3 million, is also the most culturally diverse. With over 29 ethnic communities, Sarawakians are well-known for their friendliness and hospitality. This means you do not need to worry about making friends with people of the opposite gender, different religions and racial backgrounds. You'll feel as comfortable, accepted and safe as possible once you get to know our community. Each community practices their own customs and traditions and nowhere else in Malaysia can such colourful diversity be found.
With daily tropical temperatures ranging from 23° C to 32° C, light clothing is recommended.
This vast state is linked to other parts of Malaysia and the rest of the world via air. Internally, Sarawak is well-connected by a network of air, road and river transportation.
With its rainforest the size of Austria, Sarawak houses the world's richest and most diverse ecosystem, making it a popular destination for eco-tourism. Its numerous national parks are known for their many natural wonders.
Get to know Sarawak better
International events
Sarawak also revels in showcasing major events. Experience the annual and most sought-after Rainforest World Music Festival, a one-of-a-kind three-day festival that brings everyone from all over the world together to witness renowned world musicians from all continents and indigenous musicians from the interiors of Borneo.
Although known for its ethnic diversity and natural wonders, each year Sarawak plays host to a multitude of sports events as well.
Rainforest World Music Festival
The Rainforest World Music Festival (RWMF) is an annual three-day music festival celebrating the diversity of world music. Featuring a wide range of performances from traditional music to world fusion and contemporary world music, it is held in Kuching and has been a favourite for many including fans from all over the world.
Borneo Jazz Festival
A renowned international festival that highlights acclaimed local and international jazz artists from every part of the world. Held in Miri, Sarawak annually for three days, this is a festival not to miss especially for jazz enthusiasts.
Ready to start an exciting new adventure?
Learn about on how to be a Swinburne student and begin your exciting new adventure in Kuching