KUCHING – Swinburne University of Technology Sarawak recently welcomed a delegation from Chiba University of Commerce, Japan, to deepen the collaborative ties established in 2017 between the two universities.

Led by President Professor Sachihiko Harashina, the delegation participated in the Universities Can Lead ESG Action Forum, which coincided with the ongoing IAIA23 conference hosted by Swinburne University Sarawak. The visit highlighted both universities' joint commitment to knowledge exchange, sustainability, and future collaborations.

The ESG Action Forum featured insightful presentations by distinguished speakers representing both universities. Prof. Sachihiko Harashina, President of Chiba University of Commerce, shared insights on "How Universities Lead Climate Action – RE100 University League in Japan", which showcased the sustainability achievements by Chiba University of Commerce in driving climate action and their leadership in the RE100 initiative.
Representing Swinburne University of Technology Sarawak, Dr. Angelia Liew, Associate Dean for External Engagement and Impact in the Faculty of Engineering, Computing and Science delivered a presentation on "ESG Leadership in Higher Education – Are We Ready?" Her presentation highlighted the sustainability initiatives at Swinburne Sarawak and explored the readiness of higher education institutions to embrace ESG (Environmental, Social, and Governance) principles.

The Forum session, moderated by Dr Rodney Lim, Senior Lecturer in the Faculty of Business, Design, and Arts, provided an engaging platform for the exploration of perspectives and exchange of ideas on the intersection of universities, climate action, and ESG leadership. The session fostered meaningful dialogue and affirmed the capacity of universities to take a leadership role in making significant impacts on sustainability issues.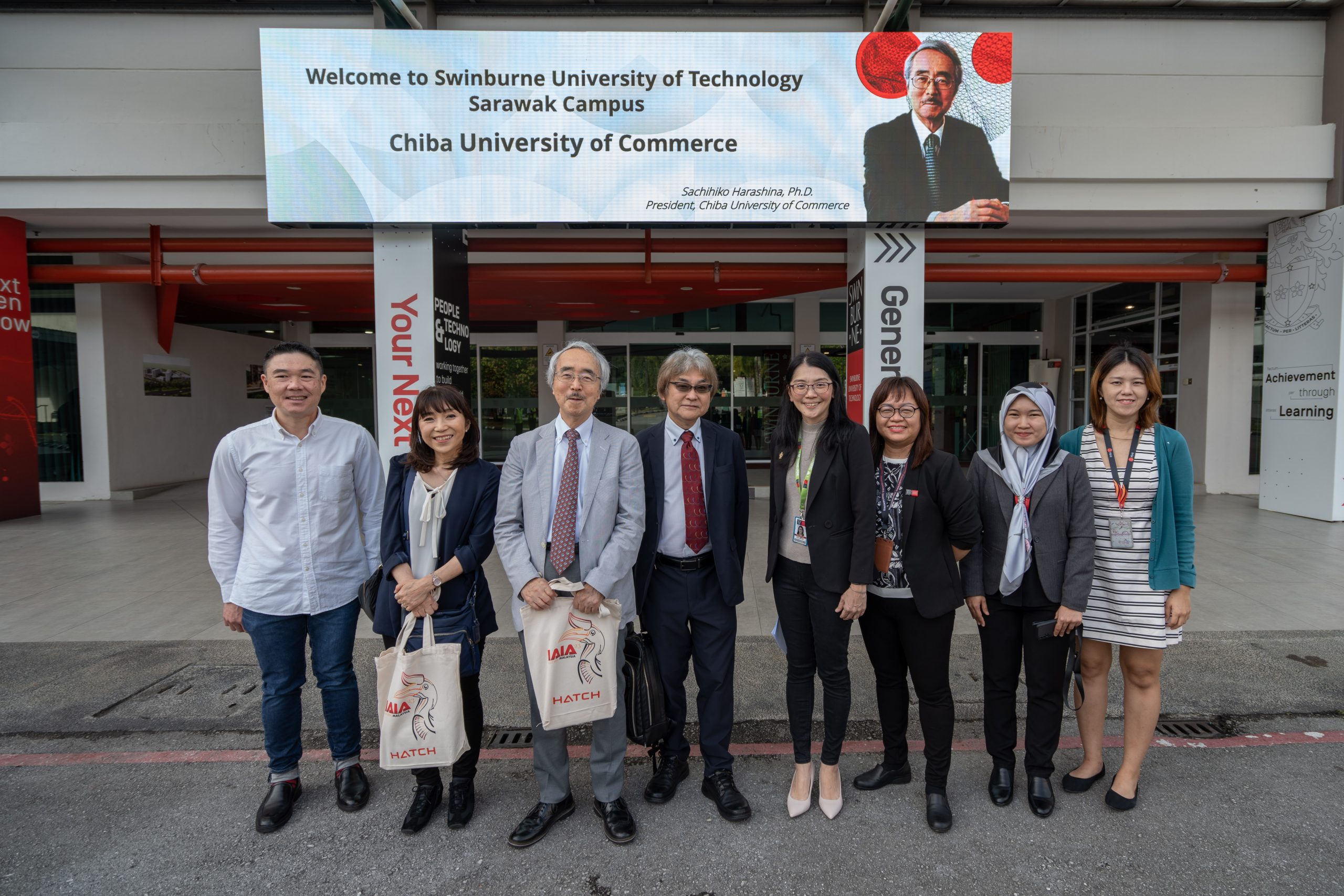 Overall, the Universities Can Lead ESG Action Forum was successful in bringing together experts, reinforced the commitment of Swinburne University Sarawak and Chiba University of Commerce to address pressing global challenges, and paved the way forward for further sustainable collaborations in higher education.

For more information on Swinburne Sarawak, visit its website (www.swinburne.edu.my), Facebook page (@swinburnesarawak), Instagram (@swinburnesarawak), Twitter page (@Swinburne_Swk) or YouTube channel (Swinburne Sarawak).