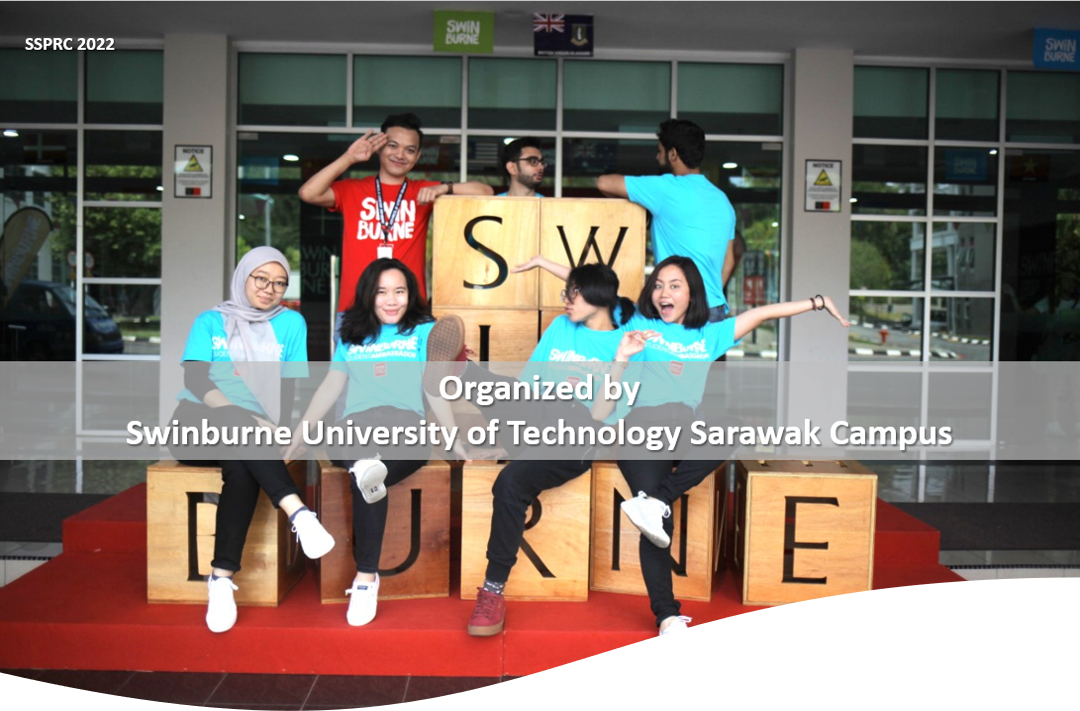 Sustaining Impactful Research in a Post-Pandemic Future
11 & 12 August 2022, Swinburne University of Technology Sarawak Campus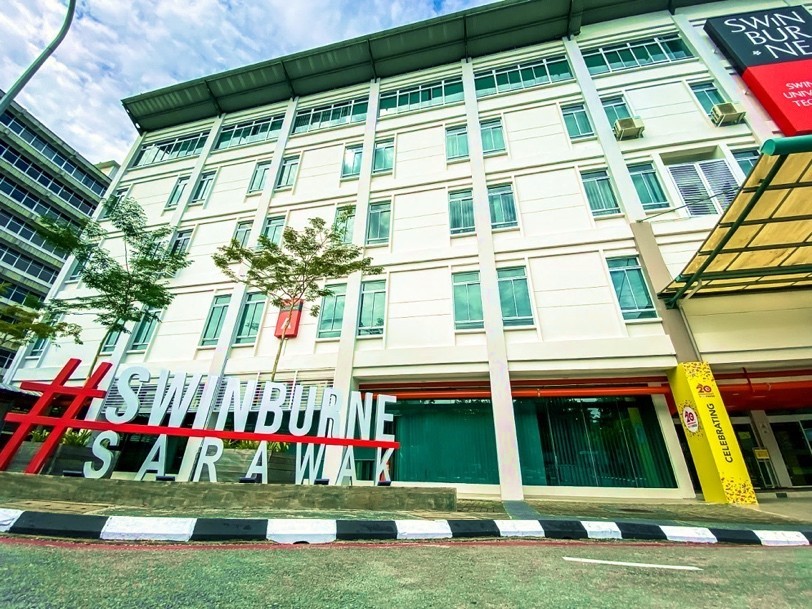 School of Research is pleased to announce the 3rd Swinburne Sarawak Postgraduate Research Conference (SSPRC) to be held on 11 and 12 August 2022 at Swinburne University of Technology Sarawak Campus via face-to-face and Microsoft Teams modes. Among the activities in this conference are keynote speeches and the best paper and best poster awards.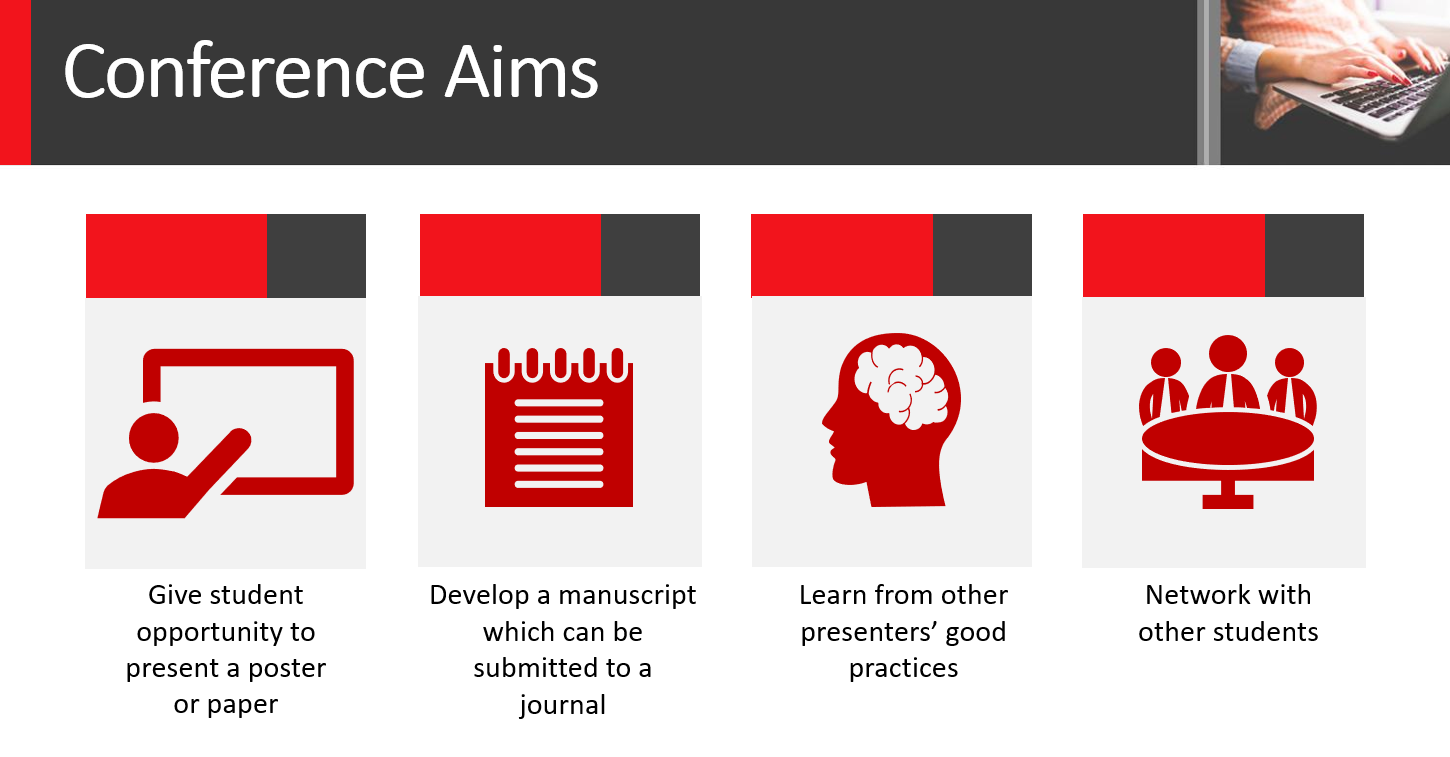 Important dates
Opening for paper/poster submission: 21 February 2022
Closing for paper/poster submission: 15 May 2022
Notification of acceptance: 1 July 2022
Final paper/poster submission: 15 July 2022
Submission of pre-recorded video presentation: 31 July 2022
Important links

Registration link
    
Paper &
poster submission link
    
WhatsApp link

Contact us

General chair
Dr Ling Chui Ching, ccling@swinburne.edu.my

Secretary
Dr Maggie Tang, mtang@swinburne.edu.my
Pre-Conference Workshops
In addition, we have arranged a series of online pre-conference workshops open to all staff and postgraduate students. The pre-conference workshops provide participants with an opportunity to extend their knowledge and strengthen their skills in the areas addressed by the workshops. These sessions also provide additional interaction with participants and speakers.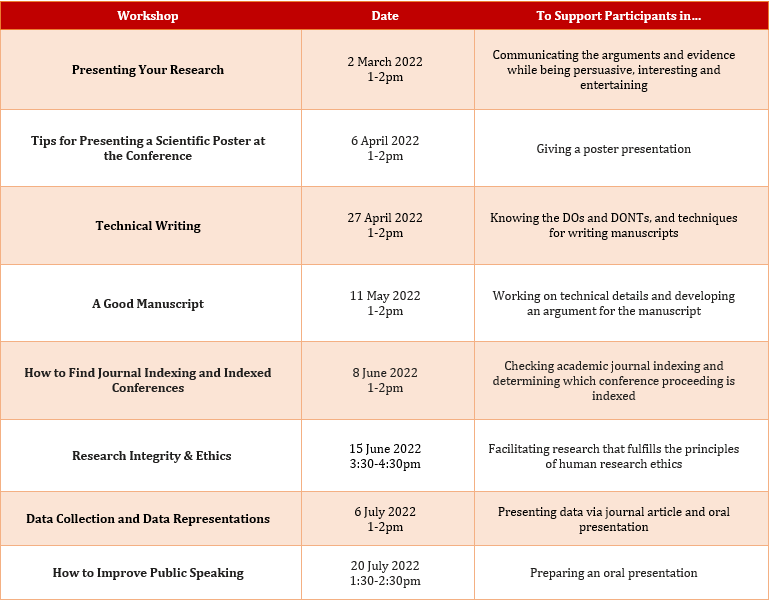 Organising Committee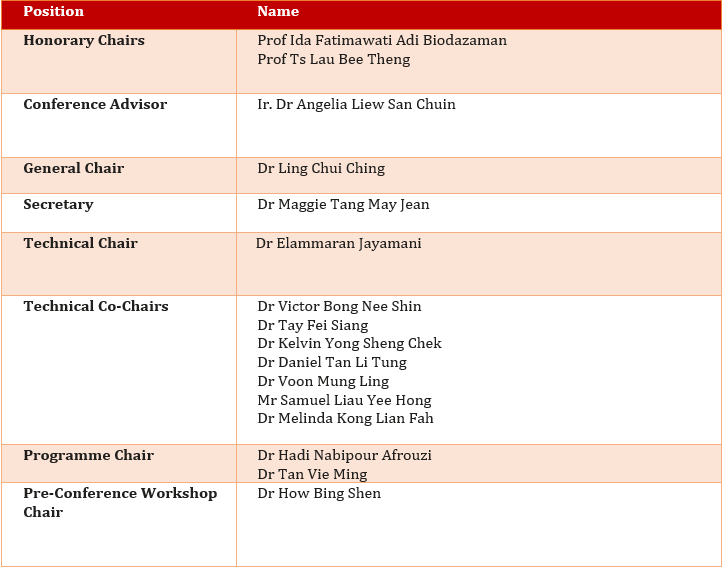 Technical Reviewers
Prof Ida Fatimawati Adi Biodazaman
Prof Ts Lau Bee Theng
Ir. Dr Angelia Liew San Chuin
Ir. Dr Wong Wei Kitt
Dr Anita Jimmie
Dr Daniel Tan Li Tung
Associate Professor Dilip Mutum
Dr Elammaran Jayamani
Dr Hadi Nabipour Afrouzi
Dr How Bing Shen
Associate Professor Jayalakshmy Ramachandran
Associate Professor Jee Hou Ho
Dr Kelvin Yong Sheng Chek
Associate Professor Khameel B. Mustapha
Professor Dr Kumar T. Nandha
Dr Lee Yeong Huei
Dr Ling Chui Ching
Dr Maggie Tang May Jean
Associate Professor Mathew Abraham
Dr Melinda Kong Lian Fah
Associate Professor Mike Mustafa
Associate Professor Radu Muschevici
Dr Samuel Ogbeibu
Dr Tan Vie Ming
Assistant Professor Tang Kin Boon
Dr Tay Fei Siang
Associate Professor Veronica Lestari Jauw
Dr Victor Bong Nee Shin
Dr Voon Mung Ling
Associate Professor Wael Elleithy
Dr Ziad Bennour
Mr Samuel Liau Yee Hong