Life isn't always easy, challenges come to us when we least expect it. Make an appointment with a counsellor to discuss your concerns. One-on-one counselling is also available through phone call and online counselling during our office hours.
If you are in an emergency situation where urgent help is needed, you can call security on 5001 with the red phone on campus or +60 82 260 600 ext. 5001 if you are using your mobile.
Face-to-face Counselling
Something troubling you over a period of time and need someone to talk to. We are here for you.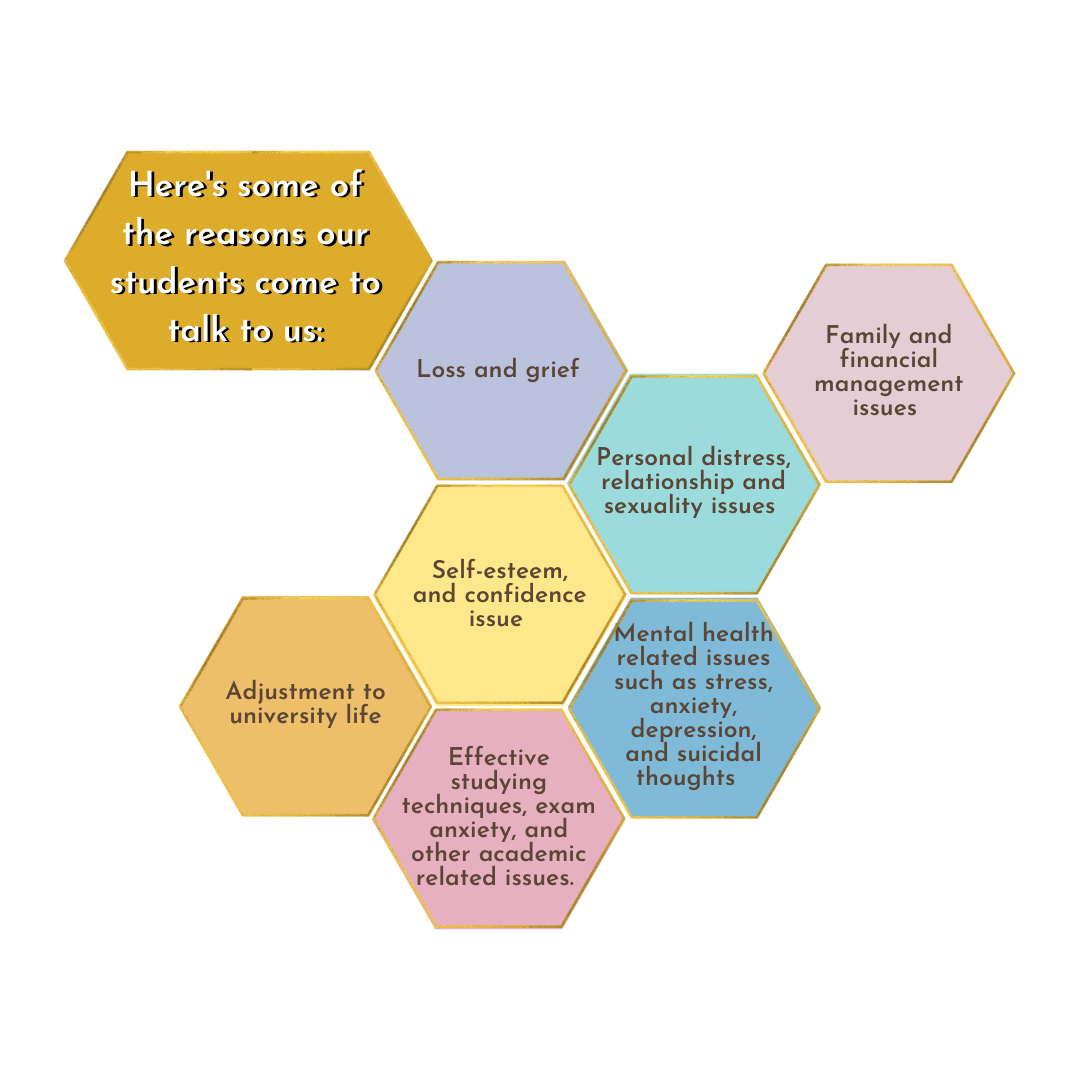 Swin-eCounselling
We are extending our support on line through Swin-eCounselling. Connect with us through email (ecounselling@swinburne.edu.my) and we'll get back to you within 3 working days.
Alternatively, have a chat with us via MS Teams. We'll need you to book an appointment with us prior. Head on to Book an Appointment. Rest assured that all online sessions are treated with the utmost confidentiality.